India's Youngest IPS (Female) Officer & Youngest IPS & IAS Officers In 2023
Inspirational Stories of India's Youngest Civil Servants in 2023
India has a long history of producing remarkable civil servants who play a pivotal role in shaping the nation. In recent years, young, dynamic, and exceptionally talented individuals have been making headlines as they achieve remarkable milestones at an early age. This article explores the inspiring journey of India's youngest female IPS officer and highlights some of the youngest IPS and IAS officers in the year 2023.
Meet Khushboo Chauhan: India's Youngest Female IPS Officer
Khushboo Chauhan's story is nothing short of extraordinary. In 2023, at the age of 22, she became India's youngest female IPS (Indian Police Service) officer, breaking age barriers and gender stereotypes. Her achievement is a testament to her exceptional dedication and commitment to public service.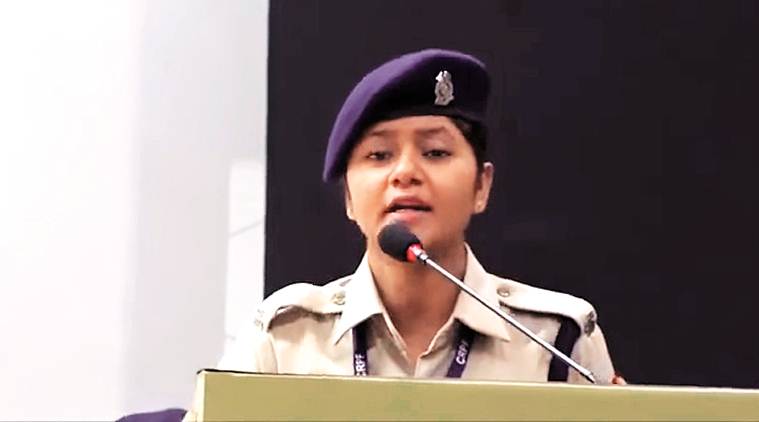 Khushboo's journey to becoming an IPS officer began at a young age when she decided to dedicate her life to serving the nation. Her hard work and determination helped her clear the rigorous UPSC (Union Public Service Commission) examination, one of the most challenging competitive exams in India, on her very first attempt. Her remarkable achievement has inspired countless young men and women across the country, proving that age is no obstacle to pursuing one's dreams.
Khushboo Chauhan's success not only represents her individual achievements but also symbolizes the evolving dynamics of gender equality in India. Her dedication to her responsibilities as a police officer and her commitment to upholding the law and serving the public exemplify the qualities that make her an inspiration to many aspiring civil servants.
Youngest IPS and IAS Officers of 2023
Khushboo Chauhan's incredible journey is just one example of the young talent emerging in India's civil services. Here are some other notable young officers who have made headlines in 2023:
Roman Verma (IAS): At the age of 23, Roman Verma became the youngest IAS officer in 2023. Hailing from a small town in Rajasthan, he overcame various challenges and socioeconomic barriers to clear the UPSC examination. His story is a testament to the transformative power of education and determination.

Arun Kumar (IPS): Arun Kumar, at 24 years old, is the youngest IPS officer in 2023. He hails from a rural background in Bihar and was driven by a strong desire to bring positive change to society. His achievement serves as a source of inspiration for those who aspire to serve in the police force.

Neha Yadav (IAS): Neha Yadav, at 25 years of age, secured a place in the prestigious Indian Administrative Services. Her journey is a remarkable example of how young women are breaking gender stereotypes and excelling in civil services.

Rajat Singh (IPS): Rajat Singh, aged 26, is another young officer who achieved success in the Indian Police Service. Hailing from a middle-class family in Uttar Pradesh, his journey highlights the importance of perseverance and hard work.
These young officers, like Khushboo Chauhan, have shown that age and background are no barriers to achieving excellence in the civil services. Their stories serve as an inspiration to the youth of India, encouraging them to dream big and work hard to make a positive impact on society.
Conclusion
The achievements of Khushboo Chauhan and the other young IPS and IAS officers in 2023 are a testament to the boundless potential of India's youth. These inspiring individuals have not only made their families proud but have also become role models for countless aspiring civil servants across the country. As India continues to produce exceptional young talent, the future of the nation looks promising and bright, thanks to the dedication and determination of these young officers. Their stories remind us that with passion, hard work, and the right opportunities, anything is possible, regardless of age or background.