OPSC Exam - Full Form, Website, Syllabus, Exam Pattern
Navigating the Odisha Public Service Commission (OPSC) Recruitment Landscape
The Odisha Public Service Commission (OPSC) conducts a range of competitive examinations to recruit eligible candidates for various government positions in the state of Odisha, India. To excel in these examinations, it is essential to understand the OPSC's full form, the official website, syllabus, and exam pattern. In this article, we will delve into the details of the OPSC and provide you with a comprehensive overview of these crucial aspects.
OPSC Full Form
OPSC stands for Odisha Public Service Commission. It is the constitutional body responsible for recruiting and selecting candidates for civil services and administrative posts within the state of Odisha. The OPSC is dedicated to ensuring transparency and efficiency in the recruitment process.
Official Website
The official website of the Odisha Public Service Commission is https://www.opsc.gov.in/. This website serves as the primary source of information for all OPSC-related updates, including notifications for upcoming exams, application forms, admit cards, results, and other essential details. Prospective candidates should regularly visit the OPSC website to stay informed about the latest developments and opportunities.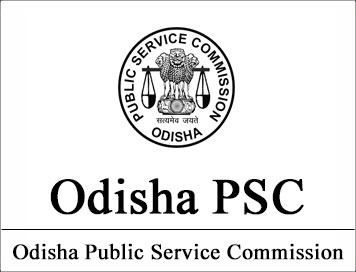 Syllabus
The syllabus for OPSC examinations varies depending on the specific position and the level of the exam. However, there are certain common subjects and topics that are typically included in OPSC syllabi:
General Studies: This section assesses candidates' knowledge of current events, Indian and world geography, history, culture, and other relevant subjects.

Optional Subjects: Depending on the examination, candidates may need to choose one or more optional subjects. These could include subjects like History, Geography, Political Science, Sociology, and others.

Language Paper: Candidates are often required to demonstrate proficiency in English or any other language as per the examination pattern.

Essay and Interview: Some exams may include an essay writing component and a personal interview to assess candidates' communication and analytical skills.
It's crucial to check the official notification for the specific exam you are interested in to get detailed information about the syllabus. This will help you to prepare effectively and focus on the relevant subjects.
Exam Pattern
The OPSC exam pattern varies from one examination to another, but some common elements can be found across different recruitment processes:
Preliminary Examination: This is the first stage of most OPSC examinations and consists of objective-type multiple-choice questions. It tests candidates on general studies, language proficiency, and other relevant subjects. It is designed to shortlist candidates for the main examination.

Main Examination: The main examination is a written examination and is intended to evaluate a candidate's in-depth knowledge of the subject matter. It typically includes optional subjects, general studies, language papers, and essay writing.

Interview: The interview or personality test is the final phase of the selection process. Candidates are evaluated on their communication skills, analytical abilities, and their overall suitability for the position.
Conclusion
Understanding the full form of OPSC, its official website, syllabus, and exam pattern is crucial for candidates aspiring to serve in the state government of Odisha. By staying well-informed and preparing systematically, candidates can increase their chances of success in OPSC examinations. The OPSC provides a gateway to a rewarding career in the public sector, and with dedication and hard work, candidates can achieve their goals and contribute to the betterment of the state.