Top 10 Bollywood Celeb Tattoos In 2022
People are most influenced by Bollywood celebrities in India. So, let's discuss Bollywood celebrities with tattoos and conclude what's so special about them.
Priyanka Chopra
Our Desi girl has an adorable tattoo on her side wrist that reads 'Daddy's Lil Girl.' PeeCee was close to her father, which is why she dedicated her tattoo to her late father. Her tattoo commemorates the wonderful bond she shared with her father.
Ranbir Kapoor
Ranbir Kapoor, the chocolaty boy, is also among the Bollywood celebrities who have tattoos. He got a tattoo that says 'Aawara' on his right wrist. His tattoo is a nod to his grandfather, Raj Kapoor, and the 1951 film Aawara.
Deepika Padukone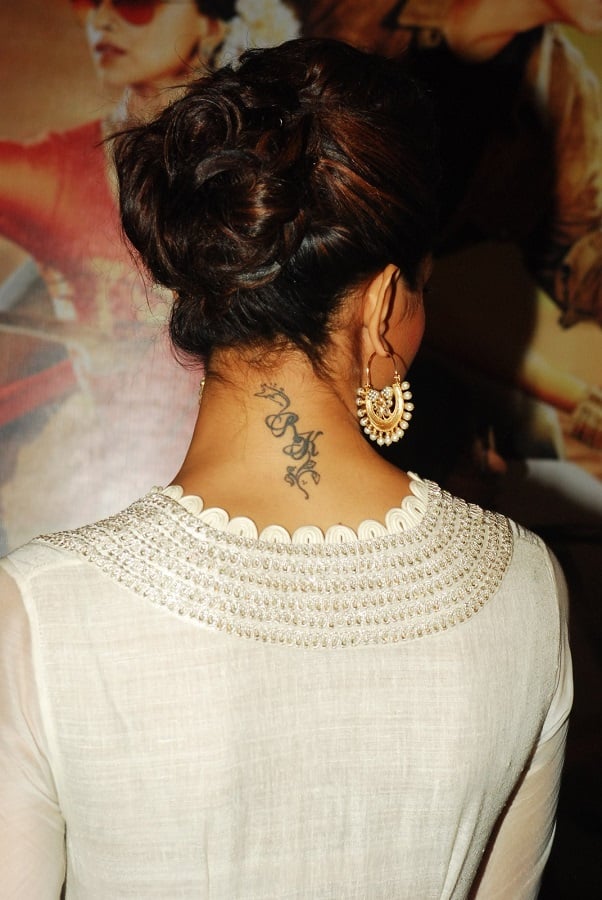 Deepika got her first tattoo when she was in love with Ranbir Kapoor, which is not hidden from the rest of the world. She had the letter "RK" tattooed on her back. However, the relationship did not work out, and she was forced to change her tattoo after their breakup.
Kangana Ranaut
Kangana is well-known for her incredible acting abilities, as well as her stunning tattoos. She has two tattoos on her body, one on her nape and one on her ankle. Because of the design and placement, both of her tattoos are stunning. She wears a winged sword on her nape and a winged angel on her ankle.
Malaika Arora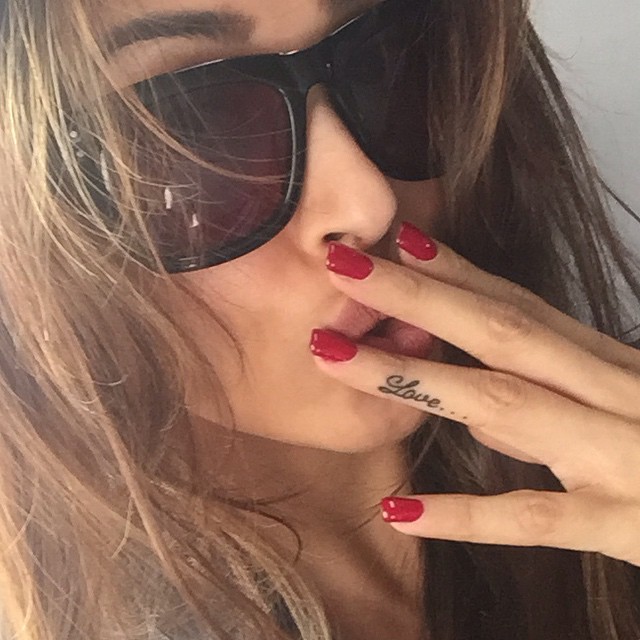 The actress, who is known for her sexiness and amazing style, has a stunning tattoo on her lower back, as well as another on the side of her finger that reads "love in italics." Her tiny tattoo on her finger is absolutely stunning!
Shilpa Shetty
Shilpa Shetty has the sacred swastika symbol etched on her left wrist. The 40-year-old star, who is known for her fitness regimen, even posted an Instagram photo of herself posing for a tattoo while the tattoo artist works on her wrist.
Saif Ali Khan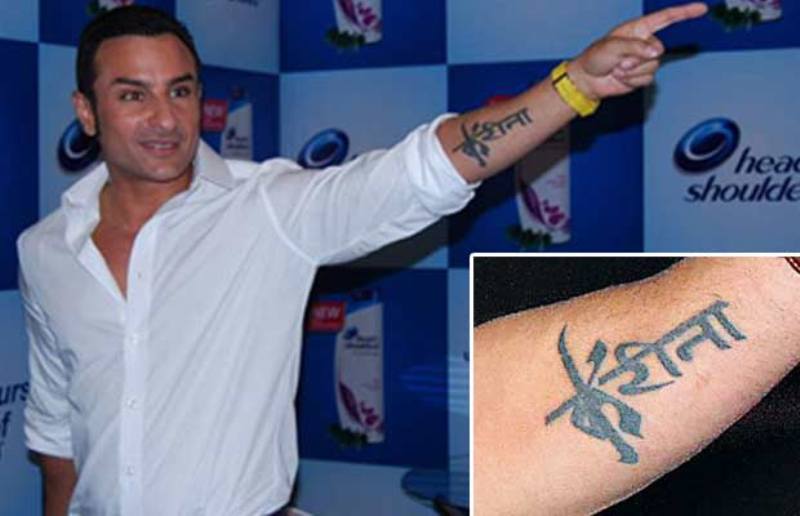 On his left forearm, Saif has a tattoo of his wife's name. The tattoo, which reads 'Kareena' in Hindi, was done shortly after he began dating Kareena Kapoor. Saif's tattoo expresses his undying love for his wife.
Bani J
Bani J, a popular MTV VJ, and Bigg Boss Season 10 contestant is a big fan of tattoos. Because both of her arms are covered in tattoos. The cutest one, however, is the one on the front of her wrist that says 'Shine.' It appears to be cute and sweet!
Shruti Hasan
Shruti Hasan has a music note etched behind her ear, demonstrating her passion for music. Her tiny tattoos are adorable and create an eye-catching tattoo design.
Hritik Roshan
He and his ex-wife Sussanne Khan both have stars tattooed on their wrists. According to the Super 30 acto, it is a six-pointed star that represents the interaction of the divine and the mortal.