Nanpakal Nerathu Mayakkam Ending Explained
Nerathu Nanpakal Mayakkam was inspired by an old advertisement in which a young boy on a bus awakens from slumber and begins speaking in another language. Mammootty stars James, a man who awakens from a slumber in a trance-like state, certain that he is unique. James is a middle-aged guy on a pilgrimage with his wife, Sally (Ramya Suvi), small son, father-in-law (T. Suresh Babu), and friends. From Kerala, a party of Malayali tourists traveled to Velankanni in Tamil Nadu. James is introduced as the group's de facto leader. He's portrayed as a bit of a jerk who doesn't drink and likes to bully others. Despite his weaknesses, he is a loving husband who is very generous to his wife.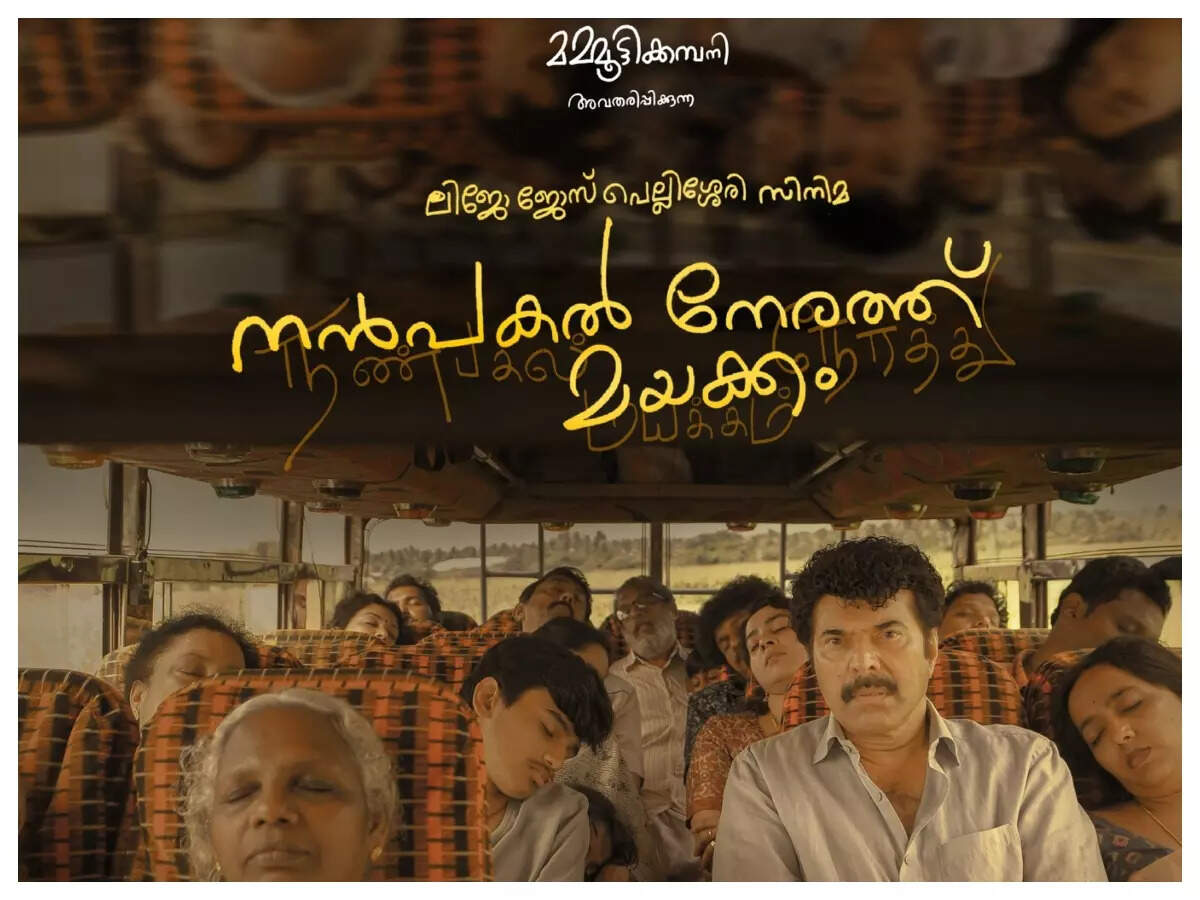 The gang tries to pass the time by singing on the bus ride back to Kerala. Killjoy James becomes irritated and instructs everyone to be silent. All of the passengers, including James, eventually fall asleep. When James awakens, he begs the bus driver (Rajesh Sharma) to stop, gets off, and begins walking towards a nearby village. The other passengers initially believe James is simply responding to nature's call. Instead, he goes straight to one of the houses, feeds the cow, strokes the dog, and awakens the lady of the house, Poovally (Ramya Pandian), with an improper familiarity that stuns her.
Ending Explained
On the second morning, James, in the persona of Sundaram, gets up early and goes out to perform some errands. He tries to sell milk to other villagers, but none of them recognize him. When he tries to get money from the society office, he is booted out for faking signatures. A temple looks practically completed when he just remembers the commencement of the construction work. His regular barber had died more than six months before. When he eventually looks in the mirror, he is terrified not to recognize himself.
Back in the village, James's pals and the locals devise a plot to sedate him and force him to return to the bus. Poovally, like Sundaram's daughter, feels uncomfortable with the thought of sedating the man and acting like her spouse. When James returns, he joins Sundaram's father for dinner and insists that his daughter join him. He is upset and befuddled, especially after Sundaram's brash brother enters and brands him a "fraudster." Poor James has no idea why no one recognizes him in the village, or why he can't even recognize himself in the mirror. He senses something is wrong but is unable to express it. Instead, he consumes his supper and falls asleep.
Everyone in the village, including James' family and the rest of the travelers, falls asleep at the same time. During his nap, James gets flashing glimpses of the actual Sundaram before finally waking up and recognizing his genuine wife and children. Before guiding the group of befuddled passengers out of the village, he embraces his family. In the final scene, James is the only one who is not asleep on the bus. As the bus pulls away, we notice it belongs to a theatre group, and Sundaram's dog begins to after it.