Sita Ramam's Ending Explained
Sita Ramam was launched on Amazon Prime Video after being released in Telugu theatres and dubbed versions in Malayalam, Tamil, and Hindi. The film was also released in many countries throughout the world, and the tale of two star-crossed lovers will go down in history.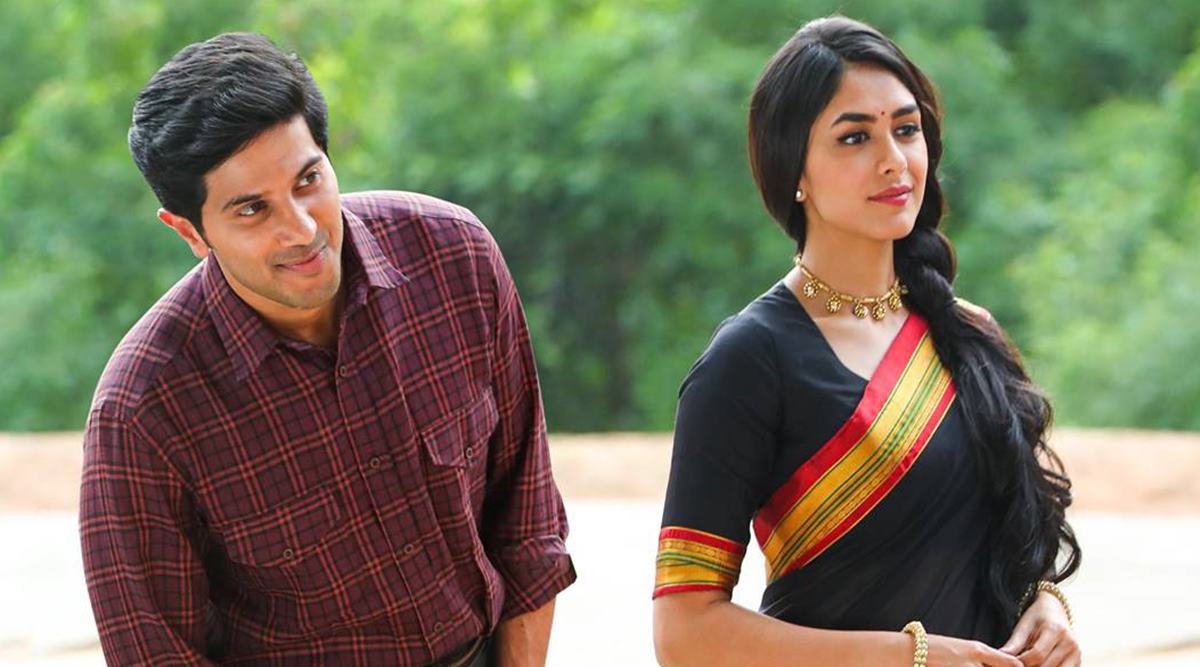 "Sita Ramam" begins with Afreen, a furious young woman who sets fire to a car. Her disdain for India is the reason. Unfortunately for her, the car belongs to Anand Mehta, an industrialist. He is in charge of funding the education of many impoverished youngsters. Afreen's dean wants to expel her for her activities, but Mr. Mehta does not want to jeopardize her education. He informs her that only love can put a stop to her hatred. We cringe as Afreen scoffs at this line. In either case, she is offered two options: apologize for her behavior or compensate him for the million-dollar car.
Sita-Ram Love Story
Ram is a lieutenant in the Indian Army. In an interview, after a successful mission, he reveals that he is an orphan and has been in the barracks his whole life. This led to a flood of letters from all over the country, all of whom adopted him as part of their family. But there is one letter that stands out and it is from a woman named Sitamahalakshmi who claims to be Ram's wife. Ram is fascinated by the letters and later by Sita. Finally, he comes to know that he is in Delhi and leaves for Hyderabad based on a hint. He finds her on the train, and as soon as he sees her, he knows she's the one he's been looking for. He gives her the contact details of her address in Hyderabad. But luckily it was 1985 and the phone he was supposed to call wasn't working. But Sita was a woman ahead of her time and simply showed up at this address. Ram is very happy to see her. They next meet at a magic show and Ram believes he is Princess Noorjahan's dance teacher.
As the story progresses, they both find themselves falling more and more in love. Ram learns that Sita is someone he saved during the said mission. In the process, he called her his wife to protect her. Sita just continued this with her letters. Ram asks Sita to marry him which surprises him and she runs away. Then we learn that Sita is actually none other than Princess Noorjahan herself. Unable to reveal his true identity to Ram, things become more complicated when family obligations arise. Their family's property in Oman has been confiscated by the royal family, and the only way they can regain control is if the Prince of Oman agrees to marry Noorjahan. Unfortunately, she says yes. Ram asks Sita to meet him before leaving, but she is unable to do so as she is bound by her engagements. Both return to their lives, Ram in the army and Sita in her palace. But this is not the end for them. The reporter photographed the time spent between them and published them in his magazine. When the Omani envoy questions Sita about this, she admits the truth and breaks off the engagement. Free from the chains that bind him, he goes to Ram in Srinagar. And this marks the second stage of their love story. Things couldn't get any better for these two. However, it seems that good things don't last long and Ram is recruited for a secret mission in the army. If he fails, the state rejects him. The mission is predictably successful, but it's not all good news yet, as Ram goes back to rescue the little girl, Waheeda, and gets caught up with his partner Vishnu in the process. They are taken hostage by the Pakistani army and are constantly tortured. But Abu Tariq comes to save them. Some of his efforts and Noorjahan's influence in India strike a deal with the Pakistani army - they have to let Vishnu and Ram go against their own in an Indian prison. Just when it seems there is hope, along comes the biggest obstacle. The military decides that only one of them can leave the prison. They asked both separately if they would willingly give up the coordinates of the Indian Army in Kashmir. Ram refuses, but Vishnu agrees, fearing for his family's safety. He is let off the hook, while Ram suffers an unjust charge of treason.
Ending Explained
Vishnu himself tells Afreen the final chapter of Sita and Ram's narrative. He explains that he has been suffering for the past 20 years as a result of the weight of his acts' remorse. He also discloses that Afreen is Waheeda, the girl Ram was attempting to save when he was apprehended by the Army. Afreen is completely taken aback. She now understands that Ram wrote the letter in prison, just before his execution. As his final words to Sita, he gave it to her adopted grandfather, Abu Tariq. Vishnu inquires as to the whereabouts of the letter. She informs him that it is with Balaji and that he must have brought it to Sita, who is in Kashmir, by now. Sita has indeed got the letter, as she stated. Ram was well aware that she was Princess Noorjahan. He saw a newspaper item in prison that stated, "Princess Norrjahan was in love with a common man." He calls this letter the concluding page of their love tale, professing his love for her and grieving the time they missed. It also contains specifics on what happened at the time. Sita is able to clear Ram's name using the letter as evidence. Vishnu commits suicide out of guilt and an inability to face the disgrace that would accompany the truth. Afreen has matured and can now see beyond her dislike of the country to see its compassion. She apologizes to Anand Mehta and seeks to free additional war prisoners like him. This marks the end of "Sita Ramam."