IAS Ansar Shaikh UPSC Marksheet, Wife, Biography in 2023
Ansar Shaikh comes from a poor family, but he was tenacious in his pursuit of a successful career. He stayed focused on his studies and maintained a high level of dedication even while dealing with difficulties such as alcoholism, which he overcame. In addition to his remarkable success, he is an excellent role model for young people.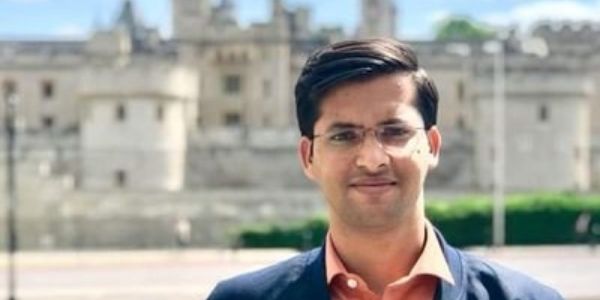 Biography
Ansar Sheikh had no idea he'd end up in the IAS when he was studying for his graduation. To pass the UPSC exam, he had to work twelve hours a day for three years. His family's financial situation was the reason for this. Because his parents were unable to continue their studies, his father encouraged him to find work. Despite his family's financial difficulties, Ansar did not let his financial situation prevent him from achieving his dream of becoming an IAS officer.
Ansar was a gifted student who worked tirelessly to achieve his goal as a child. In fact, he received a 91% in his tenth grade. He later earned a degree in political science from Pune College. Despite coming from a poor family, Ansar worked hard and rose to become the country's youngest IAS officer. Despite coming from a poor family, he achieved an All-India Rank of 361.
His Childhood
Until the end of his high school education, Ansar was a Marathi-medium student. His father sent him a small sum from his savings, and his brother deposited his entire Rs 6,000 monthly salary. He was living with his mother and only two pairs of clothes when he first enrolled at Fergusson College in Pune in 2012. Despite his dire financial situation, Ansar remained optimistic. He persisted and realised his dream of becoming an IAS officer.
Qualifications
He was admitted to the 11th stander with the arts stream after finishing his 10th grade. His studies include Sanskrit, music, political science, and sociology. He received a 91% on his 12th grade exam. He gets 100/100 in his main subject, Sanskrit, and then goes to Fergusson College Puna to finish his B.A first-class bachelor's degree in political science.