Top 10 Food Vloggers In India In 2023
Food has been an integral part of human life from the beginning of time. It is a basic requirement that we cannot live without, and the bounty of nature has allowed humanity to create spectacular recipes over time by combining elements. Every culture, country, city, street, and corner of the planet has its culinary traditions, each with its tale. Food YouTubers in India are delving into these stories, which may derive from lifelong customs or regional ingredients.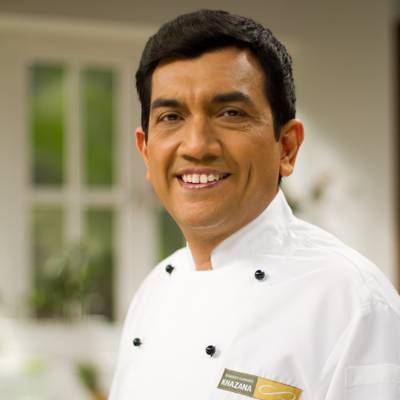 We use the knowledge of thought leaders to boost brand recognition and build authenticity for our clients as a top influencer marketing agency. Because influencers establish trust, influencer marketing has grown in popularity, with 65% of businesses favoring it. This article is for you if you are a brand looking to reach a certain demographic niche or if you are a food enthusiast. We'll introduce you to the top 10 food Vloggers in India who are currently ruling the culinary world.
Village Food Factory
A family that eats together stays together. A YouTuber from Tiruppur, a town near Coimbatore in western Tamil Nadu, has taken this age-old wisdom a step further by enlisting the support of his family to cook and film together. He's developed a YouTube culinary channel with over 1.78 million subscribers from all around the world and 6,000 new visitors every day in the process. A Gopinath, a 27-year-old from Salem who quit a job at Infosys to follow a goal he had in Class VII, is the brains behind Village Food Factory, the channel.
CookingShooking
Yaman Agarwal Cooking Shooking, a Hyderabadi lad, has been interested in food since the age of 12. He is a fantastic role model for young and enthusiastic budding chefs. Yaman Agarwal Cooking Shooking is a foodie and wannabe chef. You may watch him cook on his official YouTube account. He approaches cooking as if it were a sport. When he was 12, he used to enjoy watching his mother cook. It piqued his interest and prompted him to perform his internet study. His inquiries eventually led him to YouTube, where he discovered a completely different universe. Nothing could stop him from pursuing his dream if others were doing it, so he started his channel.
Sanjeev Kapoor Khazana
Sanjeev Kapoor is an Indian television personality, entrepreneur, and celebrity chef. Kapoor is the star of Asia's longest-running television show, Khana Khazana, which airs in 120 countries and had more than 500 million people in 2010. He also created his own Food Food channel in January 2011. Discovery Communications, through its Indian subsidiary, has acquired a majority share in Kapoor's channel. He was appointed to Singapore Airlines' International Culinary Panel. He's also a brand ambassador for Sweekar Advanced, a sunflower oil firm based in India. He is the most well-known Indian food representative. He works as a chef, TV host, cookbook author, and restaurant consultant.
Nisha Madhulika
Nisha Madhulika is an Indian chef, vegetarian restaurant consultant, food blogger, and YouTube celebrity. Nisha Madhulika's YouTube channel is well-known for her cooking, chef, restaurant, and Indian cuisine vegetarian recipes. With over 10 million subscribers, she is currently one of the most popular Indian cuisine chefs and India's most subscribed female YouTuber. Her culinary YouTube channel is one of the top ten most subscribed cooking channels in India. She also writes food sections for various famous Indian periodicals, including Indian Express, Amar Ujala, Times of India, and Dainik Bhaskar.
Anubhav Sapra
Anubhav Sapra is a well-known Indian cuisine YouTuber and blogger. Mr. Anubhav Sapra is the owner of the Delhi Food Walk YouTube channel. He began food blogging in college in Delhi and has continued to do so for the past ten years. He further broadened his ecology by bringing foreign visitors to Delhi, where he hosted a Delhi Street Food Walk for them.
Swad Official
Gaurav Wasan of Swad's official YouTube channel is well-known in Delhi due to his Baba Ka Dhaba viral video. This Delhi-based food blogger and YouTuber enjoys street food. He studied mass communication and worked as a food journalist for Indian Today, AajTak, and the NDTV channel. You may view his street food investigation movies on his YouTube channel Swad Official.
Veggie Paaji
Since 2016, Veggie Paaji has been food blogging and has over 1 million subscribers as of 2021. Tanmay Sharma is the owner of the popular culinary channel Veggie Paaji. Tanmay Sharma is a food blogger who concentrates only on vegetarian cuisine, hence the moniker Veggie Paaji for his YouTube channel.
Bharatzkitchen
Bharatzkitchen is a well-known and popular YouTube channel dedicated to Indian cuisine. He teaches bachelors and students how to cook and delivers reliable information. Students living in dorms or hostels can learn to cook by watching his films, which cover basic recipes and ingredients.
Bhooka Saand
Punjeet Singh, a food explorer, runs the Bhooka Saand YouTube channel. He is most recognized for his explorations and critiques of street food in several places across India. In this Bhooka Saand Food Channel, Punjeet Singh takes his audience on a virtual tour of street food and describes the best spots to eat in India. Punjeet Singh, a culinary vlogger from Bhooka Saand, has appeared on BBC News and Josh Talk.
Foodie Incarnate
Foodie Incarnate Channel is well-known due to its daily YouTube Trending Videos. Amar Sirohi, the Foodie Incarnate, is a rookie to food blogging in India, yet his content has quickly gained a big number of readers. Foodie Incarnate is well-known for its YouTube Shorts Videos of Street Food, which routinely rank at the top of YouTube's Trending Videos list. We rated him 14th because he is a new Indian food YouTuber, and we took into account several things other than channel views.