Top 10 Poki Games In 2023
2023's Must-Play Selection: The Top 10 Poki Games
Gaming has become an integral part of our daily lives, offering a diverse range of experiences and genres for players of all ages. In the world of online gaming, Poki has consistently provided a platform for players to enjoy a wide array of fun and exciting games. As we step into 2023, it's a great time to explore the top 10 Poki games that are capturing the hearts of gamers around the world.
Fireboy and Watergirl 6: Elements
The Fireboy and Watergirl series has been a favorite among players for years, and in 2023, the sixth installment, "Elements," takes the cooperative platformer to new heights. Players must navigate through intricate puzzles and obstacles while controlling the two elemental characters, Fireboy and Watergirl. The game's beautiful design and challenging levels make it an instant hit.
Super Pineapple Pen 2
Super Pineapple Pen 2 is a sequel to the popular Super Pineapple Pen game. It's a simple yet addictive game where you throw pens at rotating fruit targets. The game's catchy music and challenging gameplay make it a great choice for quick entertainment.
Vex 5
The Vex series is known for its challenging platformer gameplay, and the fifth installment, Vex 5, lives up to the expectations. With new obstacles and levels, it offers a fresh and exciting experience for those seeking a test of their reflexes and problem-solving skills.
Subway Surfers
Subway Surfers is an endless runner game that continues to attract players with its dynamic gameplay and captivating visuals. In 2023, the game offers fresh content and new challenges, making it a staple for mobile gamers.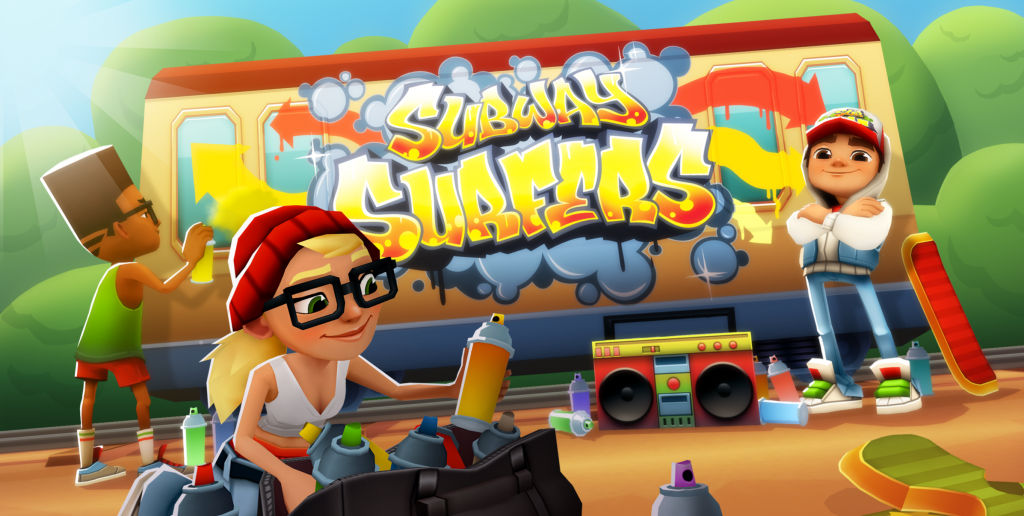 Fire and Water Geometry Dash
Combining elements of the beloved Geometry Dash and Fireboy and Watergirl series, Fire and Water Geometry Dash is a unique and thrilling experience. Players must guide the characters through challenging levels while keeping pace with the rhythm-based gameplay of Geometry Dash.
Stickman Hook
Stickman Hook is a physics-based game that combines simplicity with addictive gameplay. Players swing from one platform to another using a stickman character. With its easy-to-grasp controls and countless levels, it's a great choice for gamers of all ages.
Worms.Zone
Worms.Zone is a fun and competitive multiplayer game where players control colorful worms and compete to become the longest worm on the board. The game's simplicity and strategic depth have made it a hit in the casual gaming community.
Sky Roller
Sky Roller is a game that tests your reflexes and agility as you navigate a character on roller skates through an obstacle-filled track. Its smooth controls and engaging gameplay make it a top pick in 2023.
Bob the Robber 5: Temple Adventure
Bob the Robber 5 takes the beloved stealth-based platformer series to a temple adventure in this installment. Players guide Bob through puzzles, traps, and guards while trying to loot valuable treasures. It offers a delightful combination of strategy and action.
2048 Merge
2048 Merge is a puzzle game that challenges players to combine tiles to reach the target tile of 2048. With its addictive gameplay and strategic depth, it's a perfect choice for those who enjoy brain-teasing games.
Conclusion
In 2023, Poki continues to offer an incredible selection of games that cater to various gaming preferences. Whether you're a fan of platformers, puzzle games, or endless runners, the top 10 Poki games listed here have something for everyone. So, jump in, have fun, and explore the fantastic world of online gaming in the year 2023.