Top 10 Senior Citizen Retirement Home In India
Senior Citizen Retirement Homes in India
Introduction
Retirement is often considered the golden phase of life, offering the opportunity to relax, pursue hobbies, and spend quality time with loved ones. To make this phase truly golden, choosing the right retirement home is crucial. India, with its rich cultural heritage and diverse landscapes, offers a wide array of senior citizen retirement homes. In this article, we will explore the top 10 retirement homes in India, catering to the needs and preferences of senior citizens.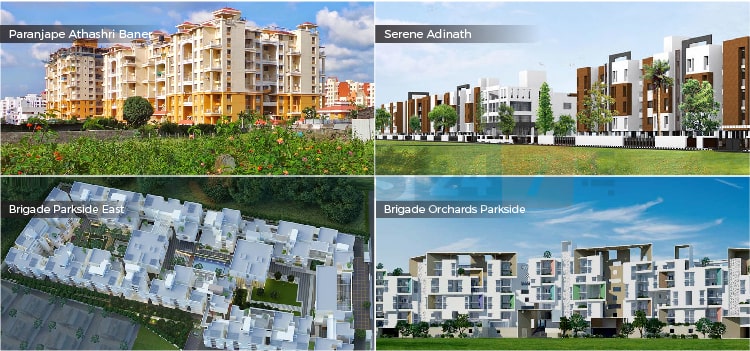 Antara Senior Living, Dehradun

Antara Senior Living, situated in the serene Dehradun, offers a holistic approach to senior living. With state-of-the-art medical facilities, fitness centers, cultural programs, and lush green surroundings, it provides a peaceful and enriching retirement experience.

Dignity Lifestyle, Bengaluru

Dignity Lifestyle in Bengaluru focuses on promoting active and engaged living for seniors. This retirement community offers spacious villas, healthcare facilities, and a range of recreational activities to keep residents physically and mentally active.

Athulya Assisted Living, Chennai

Located in the vibrant city of Chennai, Athulya Assisted Living provides personalized care and assistance to senior citizens. With trained staff and excellent healthcare services, it ensures residents enjoy a comfortable retirement.

Ashiana Housing, Bhiwadi

Ashiana Housing in Bhiwadi emphasizes the concept of an active senior living community. It boasts beautifully landscaped gardens, sports facilities, and a clubhouse for social interactions, making retirement enjoyable.

Aamoksh Retirement Homes, Mumbai

Aamoksh Retirement Homes in Mumbai offer luxurious and comfortable living options for seniors. They provide comprehensive healthcare, recreational activities, and an enriching environment for retirees.

Paranjape Forest Trails, Pune

Paranjape Forest Trails in Pune combines natural beauty with modern amenities. Nestled amidst scenic hills, it offers independent villas, healthcare services, and a vibrant social community.

Nav Chaitanya, Hyderabad

Nav Chaitanya in Hyderabad provides affordable retirement living options. With well-designed apartments, wellness programs, and easy access to medical care, it ensures a stress-free retirement.

Serene Urbana, Thiruvananthapuram

Serene Urbana in Thiruvananthapuram is known for its tranquil and picturesque setting. It offers senior-friendly apartments, 24/7 medical assistance, and a range of recreational activities.

Anandam Retirement Community, Jaipur

Anandam Retirement Community in Jaipur aims to create a joyous and fulfilling retirement experience. It features comfortable residences, healthcare services, and a plethora of engaging activities.

Vedaanta Senior Living, Coimbatore

Vedaanta Senior Living in Coimbatore blends modern amenities with a serene natural environment. It provides independent living options, healthcare facilities, and opportunities for lifelong learning.
Conclusion
Choosing the right retirement home is a significant decision for senior citizens and their families. These top 10 retirement homes in India offer a range of options, from luxurious living to affordable and active communities. Each of them aims to provide a safe, comfortable, and engaging environment for seniors to enjoy their retirement years to the fullest. Before making a choice, it's advisable to visit these retirement homes, consider individual preferences, and consult with experts to ensure a happy and fulfilling retirement experience.