Top 5 Virgin Coconut Oil Brands In India In 2023
Updated: Sep 1, 2023, 23:08 IST
Virgin coconut oil is one of the most versatile oils on the market, with numerous benefits that make it one of the best oils on the market today. It is the most natural and unprocessed type of oil, rich in nutrients and antioxidants. Using virgin coconut oil on a daily basis can revitalize dull skin, add luster to dry hair, and improve your overall health in a variety of ways. With so many advantages, it's no surprise that our mothers and grandmothers can't get enough of massaging their hair with virgin coconut oil on a regular basis.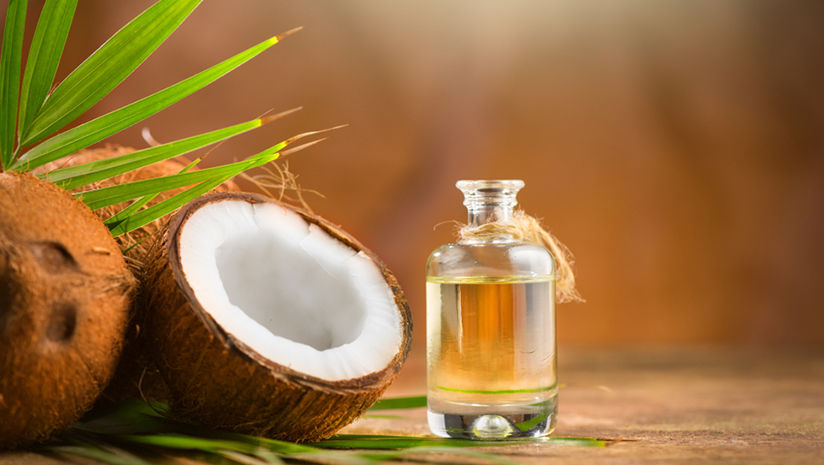 Maxim Virgin Coconut Oil
Max Care virgin coconut oil takes the prize for its commitment to health. This oil, which has a thin viscosity and a light aroma, is made from coconut milk using a cold-pressing method that is pure and unprocessed. Max Care's coconut oil is extremely versatile and is available in 250ml, 500ml, and 1000ml sizes; the 500ml container costs INR 375. It can be eaten raw or as an ingredient in salads and smoothies.It lives up to its 100% natural reputation, whether eaten raw or added to salads and smoothies.
Cold-pressed virgin coconut oil from DiSano
DiSano's virgin coconut oil in a 500ml bottle stands out because it is 100% natural and contains no trace of mineral oil. It's an excellent choice for everyday cooking because it contains a high percentage of medium-chain fatty acids (MCFA). DiSano's virgin coconut oil costs INR 375 per 500ml container and is available in 250ml, 500ml, and 1000ml sizes. Its no-heat extraction method, high lauric acid content, and mineral oil-free formulation are all praised.
Natural Virgin Coconut Oil Cold Pressed by Coco Soul
Coco Soul's oil is made from premium A1-grade coconuts, resulting in a product that is naturally rich in minerals and vitamins. It costs INR 230 for a 250ml bottle and promises to keep all essential nutrients while also providing a delicious aroma of real coconuts. Because of its composition, which is free of trans fats, gluten, and preservatives, it is a recommended option for individuals seeking a wholesome, pure solution.
Cold-pressed virgin coconut oil by KLF Nirmal
KLF Nirmal virgin coconut oil takes a different approach with its neutral scent and airy, non-sticky texture. This oil is available in three sizes: 250ml, 500ml, and 1000ml; a 250ml bottle costs INR 195. The bottles have a convenient flip-top lid. Users love the mild coconut aroma and simple packaging, and the cold-press technology ensures that the nutrients are preserved.
Cold-pressed virgin coconut oil from Vedaka
A 500ml bottle of Vedaka's 500 INR coconut oil is 100 percent pure. It can be prepared in a variety of ways, including roasting, frying, baking, and sautéing. It stands out due to its spill-resistant design, which simplifies use and storage. Vedaka's virgin coconut oil is highly recommended due to its pure, unadulterated nature and the convenience of a spill-proof bottle.