Top 10 Temples In Pushkar
Exploring the Spiritual Marvels: Top 10 Temples in Pushkar
Nestled in the vibrant state of Rajasthan, Pushkar is a place of multifaceted charm. While the state is renowned for its palaces and regal history, Pushkar holds a unique position as a hub of spirituality. The city is home to a plethora of temples, each carrying its own tale of faith, architecture, and devotion. Here, we delve into the 10 most famous temples in Pushkar that attract devotees and travelers alike.
1. Varaha Temple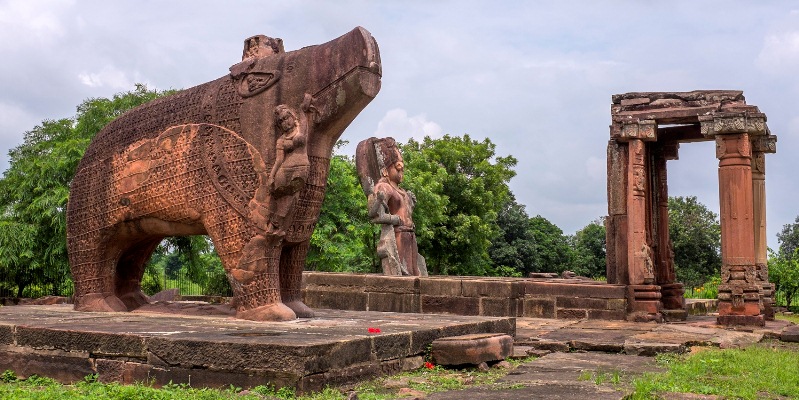 Dedicated to Lord Vishnu, the Varaha Temple stands as a testament to divine intervention. According to legend, Lord Vishnu appeared as Varaha, one of his avatars, to rescue the Earth from the clutches of the demon Hiranyaksha. The temple's architecture and significance draw devotees and tourists, with the months of October to February being the ideal time for a visit.
2. Old Rangji Temple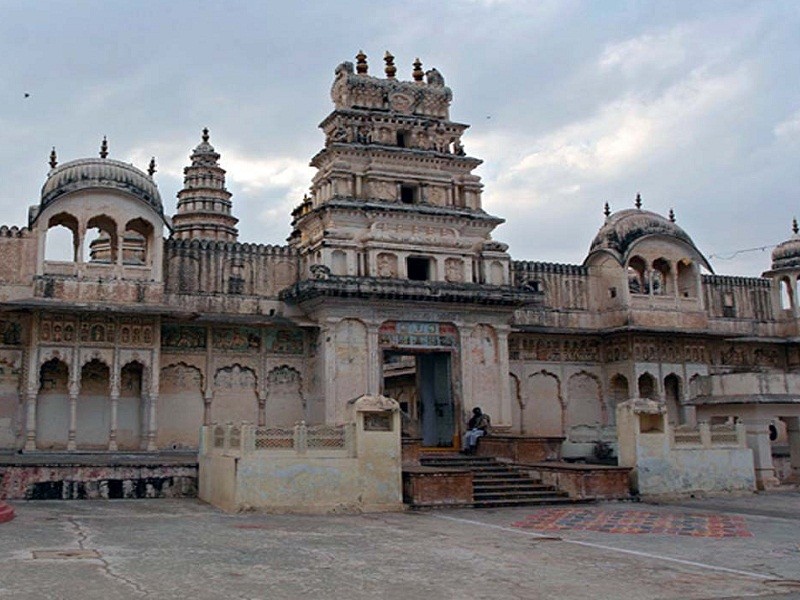 The Old Rangji Temple, a fusion of Mughal, Rajput, and even South Indian architectural styles, dates back 150 years. Dedicated to Lord Rangji, the temple offers a glimpse into the cultural blend that Rajasthan embodies. Constructed in 1823, it showcases the intricate craftsmanship that was a hallmark of that era.
3. Apteshwar Temple
The Apteshwar Temple, revered by Hindus across India, speaks to the enduring power of faith. Originally built in the 12th century, it faced destruction during Aurangzeb's reign but was eventually restored. Devotees flock to this temple dedicated to Lord Shiva, drawn by its architectural beauty and spiritual aura.
4. Raghunath Temple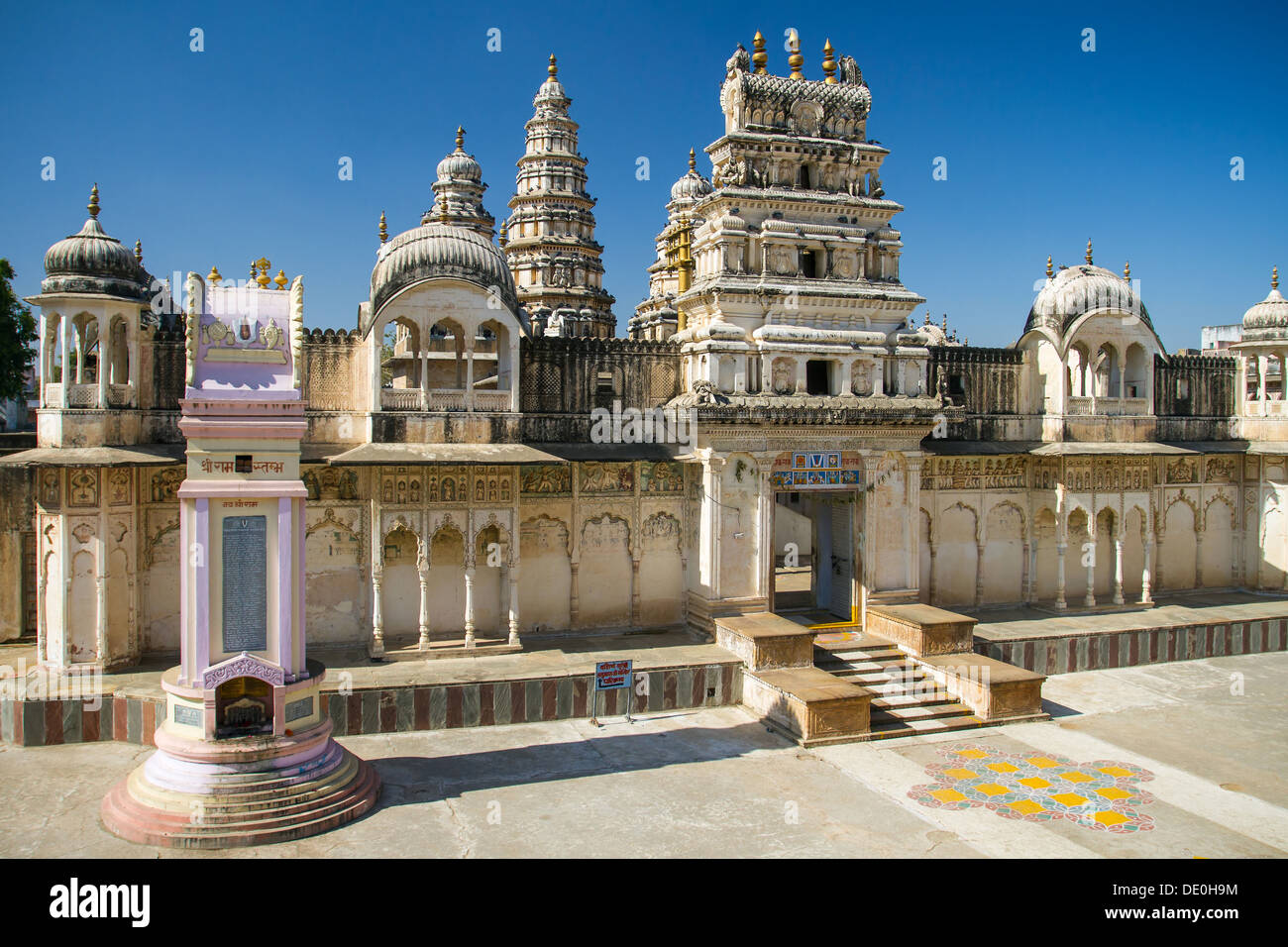 Pushkar boasts two Raghunath Temples, with one dating back to 1823. Dedicated to Lord Vishnu in his avatar as Lord Rama, the temple also houses idols of Lord Venugopal, Goddess Lakshmi, and Lord Narsimha. The stunning architecture and rich history of worship make it a must-visit site.
5. Gayatri Temple
Perched atop a hill, the Gayatri Temple is dedicated to Goddess Gayatri, Goddess Savitri, and Lord Brahma. Its unique Rajasthani architecture, combined with the breathtaking view from its location, creates a spiritual and visual delight for visitors.
6. Mahadeva Temple
A dedication to Lord Shiva, the Mahadeva Temple stands as a masterpiece of Rajasthani architecture. The temple's marble statues of Lord Shiva with five faces are adorned with intricate jewelry, making it a symbol of devotion and artistry.
7. Sri Rama Vaikunth Temple
The Sri Rama Vaikunth Temple, established in 1922, is a relatively young addition to Pushkar's spiritual landscape. Perched atop a hill, it offers panoramic views of the city. Its architecture draws inspiration from the southern regions of India.
8. Saraswati Temple
Dedicated to Devi Saraswati, the goddess of knowledge and art, the Saraswati Temple resonates with the spiritual vibrations of devotion and learning. The atmosphere of the temple and the celebration of Saraswati Puja create an ambiance of joy and reverence.
9. Savitri Temple
The Savitri Temple, dedicated to Goddess Savitri, is a tribute to devotion and love. The legend behind the temple's construction speaks of the deep connection between Lord Brahma and his wife Savitri. Perched atop a hill, the temple provides not only a spiritual experience but also breathtaking views.
10. Brahma Temple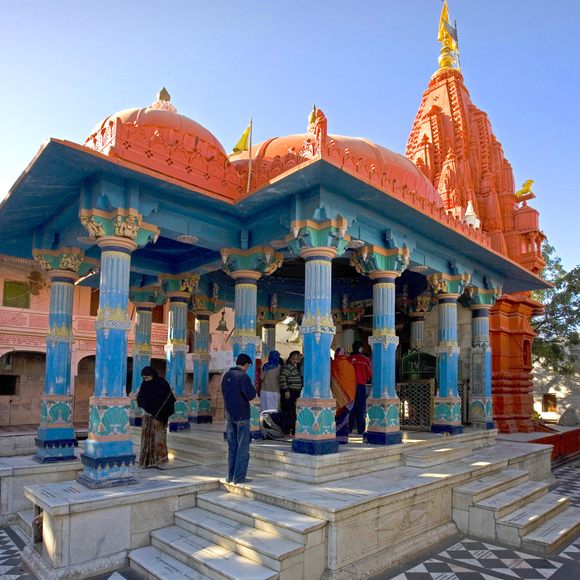 The iconic Brahma Temple is one of Pushkar's most famous landmarks. Believed to be around 2000 years old, the temple pays homage to Lord Brahma, the creator of the universe. With its historical significance and spiritual aura, it draws countless pilgrims and explorers year-round.
In the sacred city of Pushkar, these temples stand as architectural marvels and symbols of devotion. From ancient legends to intricate craftsmanship, each temple adds to the tapestry of spiritual exploration that Pushkar offers, making it a must-visit destination for those seeking divine connection and cultural enrichment.